PHOTOS: India's richest temples
Last updated on: July 6, 2011 09:26 IST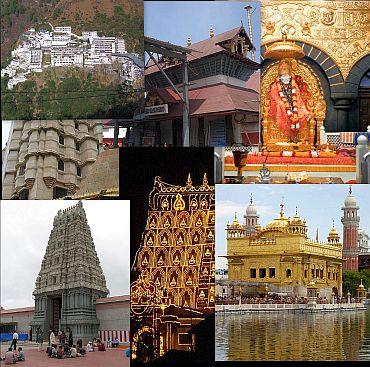 Rediff Newsdesk
T

he coffers of the Sri Padmanabhaswamy Temple continue to reveal priceless treasures. Though it is estimated that the value of the treasure is around Rs 100,000 crore, the antique value of the gems, crowns and other artefacts far exceeds that.

India's temples stand witness to the rich cultural heritage of the country. Spread over almost each and every part, the temples reflect the devotion of the followers of the Hindu faith.

And their devotion often reflects in the balance sheets of temple trusts.

Let's take a look at some of the richest temples in India.

Please Click on NEXT to read further...
Next